News
The first shipment of 10 paver exported by Tiangongyuan to Myanmar was successfully completed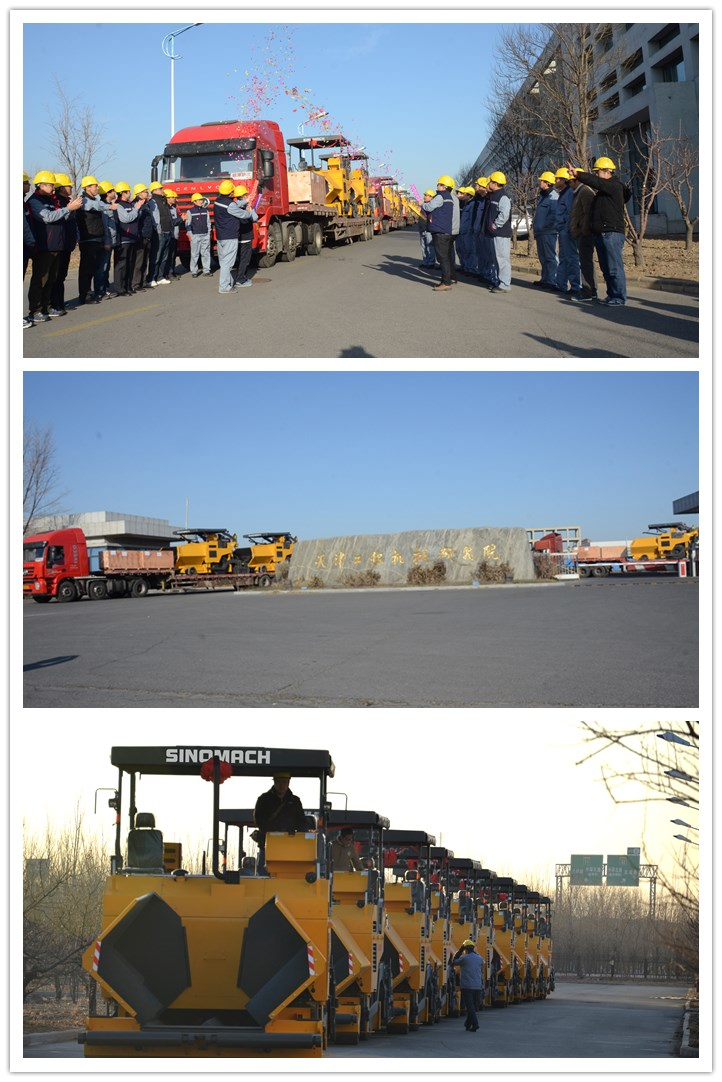 On December 26, all 29 pavers of Southeast Asia exported by Tiangongyuan were fully manufactured and the first shipment of 10 paver was successfully completed.
The bulk export order is the largest batch order since the establishment of Tianyongyuan Road Building Machinery Company in 2016. With the strong support from the group company and the full cooperation of the brother companies, all the staff in the Machinery Department of Tianjianyuan Road Building Machinery Factory worked hard for more than 70 days to overcome the difficulties of short production cycle and shortage of supporting parts, and successfully completed the production task.
Through the successful completion of this batch export business, the production organization ability and quality assurance ability of Tianjingyuan Road Maintenance Machinery Business has highly enhanced, tempered its workforce, boosted its confidence in development and built a solid foundation for the development of its road machinery business basis.