News
SINONACH-HI Signed $400 Million Contract In Egyptian Agricultural Project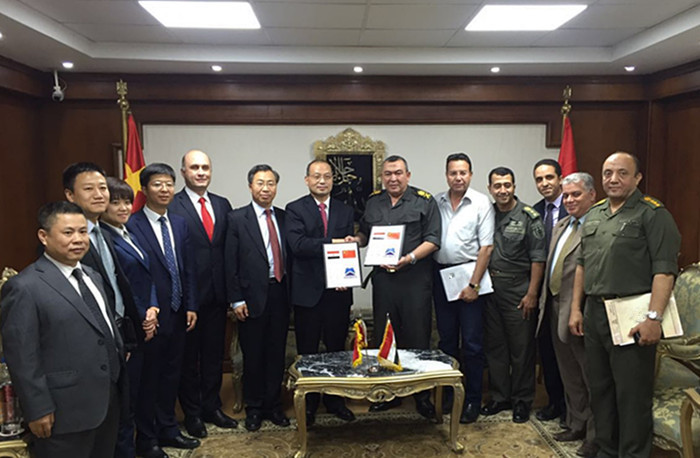 On May 29, at the dawn of the Dragon Boat Festival, SINOMACH-HI and the Egyptian government reached an agreement on the cooperation in modern agricultural engineering projects. Wu Peiguo, chairman of the SINOMACH-HI, signed a contract with Egypt counterpart with a contract value exceeding $400 million.
Mr.Liu Jingzhen, the deputy general manager of SINOMACH, witnessed the signing of the contract and conducted in-depth exchanges regarding the cooperation between SINOMACH and the Egyptian government.
It is reported that the project is an Egyptian livelihood project, and Egyptian President Cecil paid a great attention and support to the project. The smooth signing and implementation of the project has far-reaching significance on the further expansion of the Egyptian market by SINOMACH-HI.